"Learn how to manage your money and stay out of debt"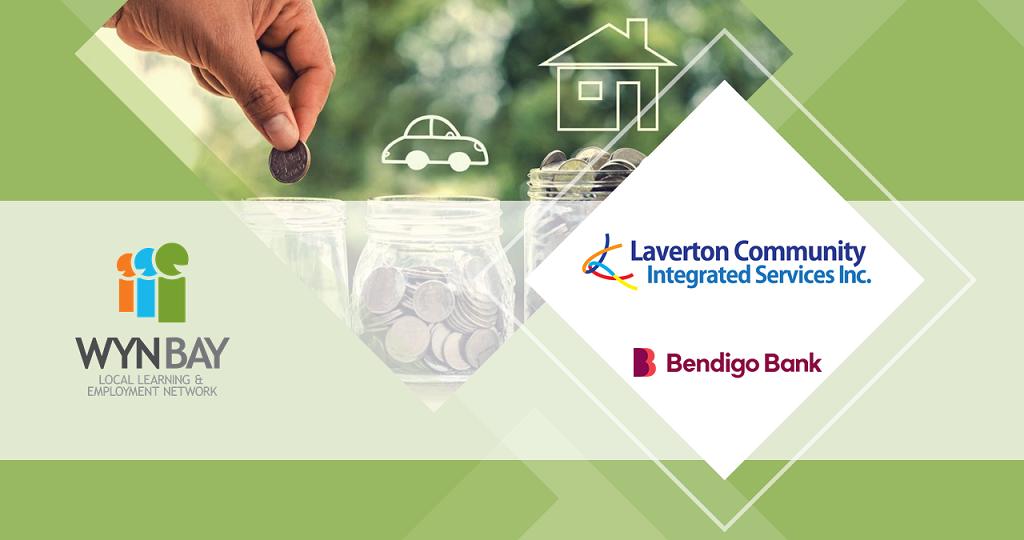 Are you between 16 and 25 years?
Do you live in Hobsons Bay?
Do you want to learn skills to help you better manage your finances as you move into adult life?
If you answered "Yes" to all the above, Get Money Smart is for you!
You will learn about:
Banking basics
Savings and budget planning
Debt and credit & lending schemes
Tax, wages, unpaid work, and fair working conditions
How to navigate the MyGov system: Australian Taxation Office, Services Australia, Medicare and Centrelink
Everyone who completes the Get Money Smart workshop will receive a Bendigo Bank savings account with a $100 balance so you can start saving.
---
Download:
For more information please contact:
Gabrijela Tasevska
Office & Systems Manager
Ph: (03) 9394 6331
gabrijela@wynbayllen.org.au
2022 WORKSHOPS
The workshop dates for 2022 are still being finalised and will be posted here during February 2022.
Three options for you to choose:
---
LAVERTON 1:
Dates: 2022 TBC
Times: 4.00pm – 6.00pm TBC
Days: Wednesdays
Venue: Laverton Community Hub, 95-105 Railway Ave, Laverton
WILLIAMSTOWN:
Dates: 2022 TBC
Times: 4.00pm – 6.00pm TBC
Days: Thursdays
Venue: Williamstown Community & Education Centre, 14 Thompson St., Williamstown
LAVERTON 2:
Dates: 2022 TBC
Times: 4.00pm – 6.00pm TBC
Days: Wednesdays
Venue: Laverton Community Hub, 95-105 Railway Ave, Laverton