What is Structured Workplace Learning (SWL)?
Structured workplace learning is on-the-job training during which a student is expected to master a set of skills or competencies related to a course accredited by the Victorian Registration and Qualifications Authority (VRQA) or the Australian Skills Quality Authority (ASQA), and undertaken as part of either the VCE or the VCAL ... read more
SWL Portal - Employers, SIGN UP NOW!
Interested in becoming a HOST employer for SWL?
Looking for on-the-job training?
The Structured Workplace Learning (SWL) Statewide Portal helps school students to find work placements with employers across Victoria.
→ Opportunities in Wyndham & Hobsons Bay
To find out how to become a HOST employer for SWL and sign up on the SWL Portal please contact us or your local LLEN
SWL Guide for Employers
To ensure that employers are supported through the process of hosting students during work placements, WynBay LLEN has created this SWL pack to answer the most commonly asked questions received from host organisations and workplace supervisors.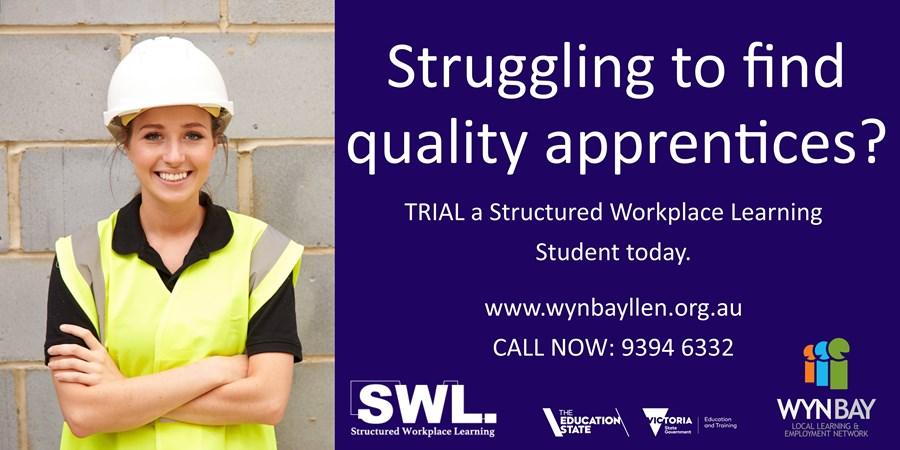 ---